A new effort on the boards in DC's Capitol Riverfront aims to make good use of some underutilized public space in the neighborhood.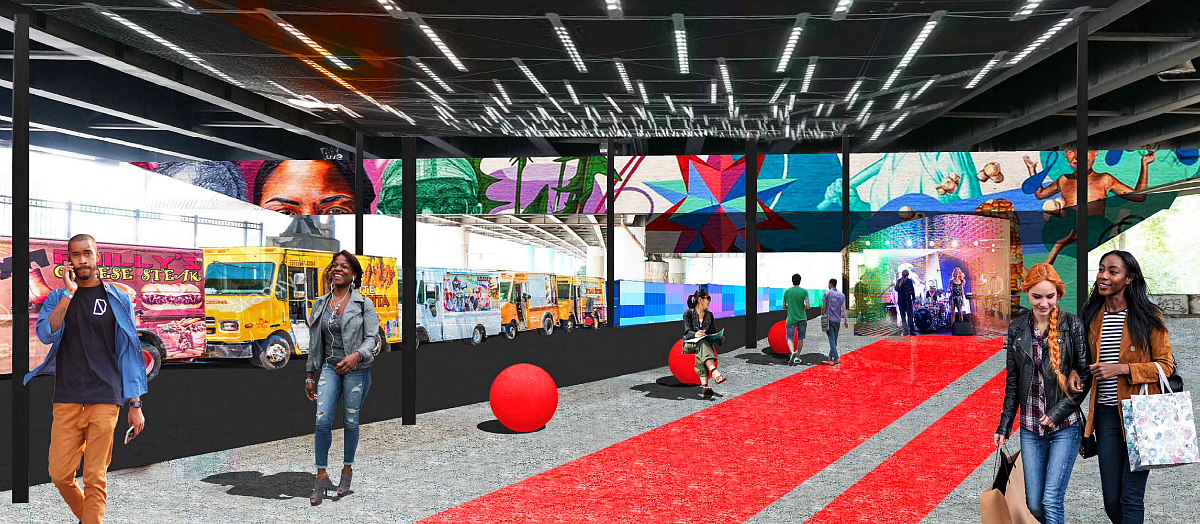 The Underpass and Virginia Avenue Public Space Vision Plan, spearheaded by the Capitol Riverfront Business Improvement District, proposes a variety of changes, particularly to the 2nd Street, 3rd Street, 4th Street, 7th Street, 8th Street and New Jersey Avenue underpasses along I-695.
While projects in the proposal are largely comprised of aesthetic changes and art installations, such as a cultural storytelling mural along the 4th Street underpass, others are more ambitious. The plan for the 2nd Street underpass calls for a basketball court, pickleball courts with stadium seating, a skate park, a stage for community events and an inviting entryway into Garfield Park.
Other aspects in the proposal include three-dimensional windmill-powered sculptures, solar panels, updated stormwater management systems, freeway sound barriers, LED light art, bike paths, a bicycle repair station, playground equipment and an opportunity for urban farming.