Plans for the largest development on the boards for DC's U Street Corridor are continuing to move forward.
Eastbanc and Jamestown have filed a planned unit development (PUD) with DC's Zoning Commission for a development with a variety of different property types surrounding the U Street Metro at 13th and U Street NW (map).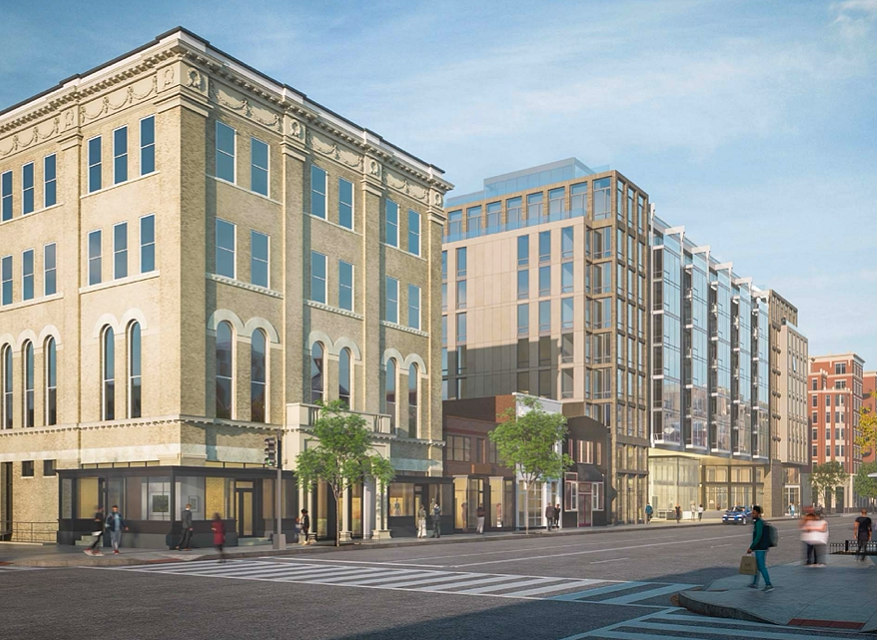 The development will consist of 117-143 new residential units, between 55-67 hotel rooms, 15 alley townhomes, and approximately 6,780 square feet of retail. The three-bedroom townhomes will border the historic alley known as Temperance Avenue. Shalom Baranes is the architect.
At least 15% of the units in the large residential building will be devoted to Inclusionary Zoning units set aside for households earning up to 60% of median family income. A portion of Temperance Avenue between the two rows of Townhomes will be converted into a pedestrian walkway open to the public, and the development team has a plan to redesign and significantly upgrade the west entrance of the Metro station.