A garish triangular tower by Herzog & de Meuron, slated for completion by 2026, is sparking a firestorm of architectural debate in Paris.
Parisians are enragé at news that a towering pyramid-shaped building will rise near the Parc des Expositions de Porte de Versailles in the 15th arrondissement. The 42-story glass Tour Triangle, designed by Herzog & de Meuron, is expected to include offices, a luxury hotel, and retail space. When completed, it will transform the Parisian skyline forever. The tower is already drawing unfavorable comparisons to the neighboring Tour Montparnasse, a '70s-era skyscraper not quite in tune with the Parisian vernacular that remains a the subject of widespread derision to this day.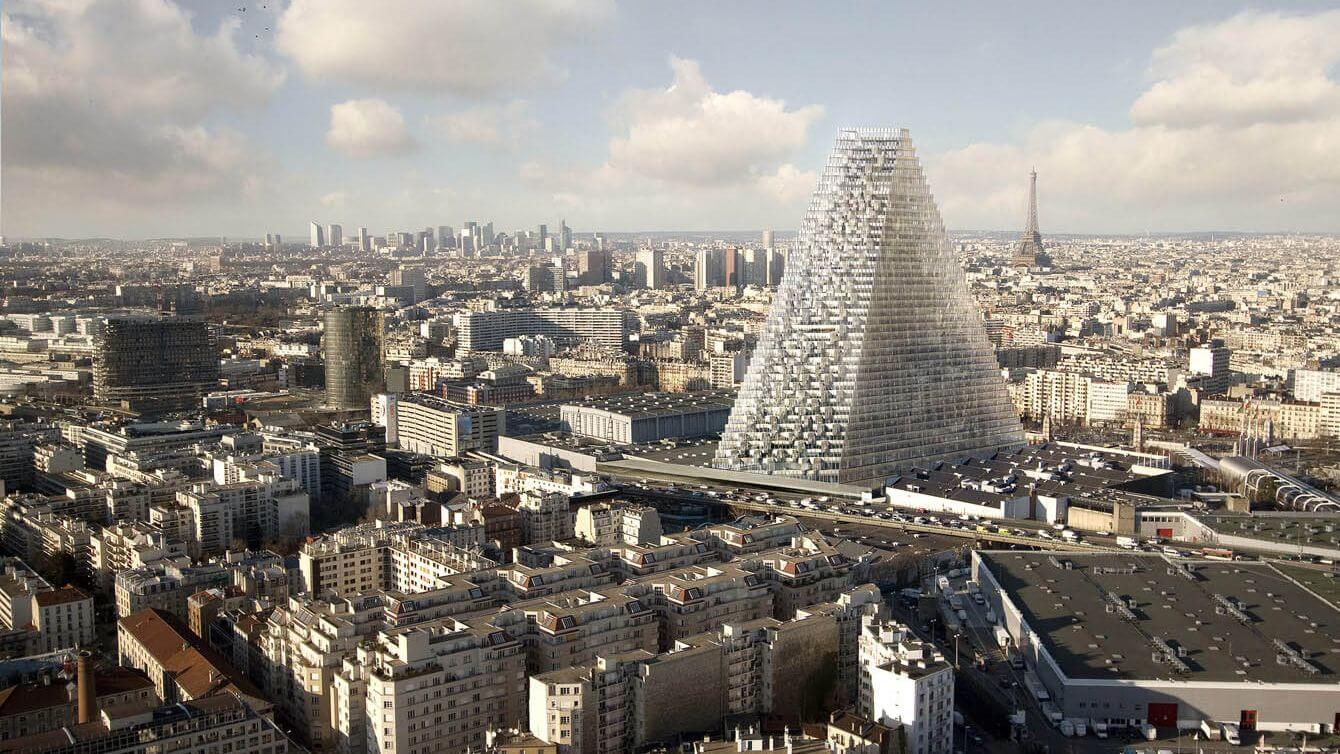 So what's exactly the issue? Renderings indeed show the tower blatantly sticking out from its surroundings, and while some are drawing comparisons to I.M. Pei's beloved Louvre Pyramid, others liken it to a "giant elongated wedge of Toblerone chocolate" and "a big piece of brie in the sky that can be seen from everywhere." And even though the tower barely surpasses 600 feet, that height is still tall for Paris proper. Locals argue the skyscraper belongs in La Défense, a business district outside city limits where glassy commercial buildings abound.
Source: https://www.surfacemag.com/articles/paris-tour-triangle-herzog-de-meuron/